[Source: Gaogong LED's "LED Lighting Channel" Magazine No. 5 (Total Issue 41) Reporter / Li Jingyu]

LED investment "overfire"
"The insider looks at the doorway, and the layman looks at the excitement. Everyone's attention to the current LED industry has been increasing. Plus, the downstream application has a lower barrier to entry. The traditional lighting transformation is LED or direct investment. It's not uncommon. I missed this development opportunity." Recently, a person in charge of a LED company in Shenzhen revealed to reporters the current hot investment in this industry.
As Shenzhen is located in the outposts of reform and opening up, information circulation and electronic components are well-equipped. So in the past few years, when the LED export market began to sell well, many traditional lighting companies in Shenzhen have transformed into LEDs.
Although the financial crisis that followed has cast a shadow over LED exports, the "Shenzhen Dream" of LED companies has not stopped. The rise of the domestic market has allowed them to see the "Twilight" again.
Unlike the export market, the domestic market does not have strict standards for quality and technical specifications of LEDs. The low threshold has led to more traditional lighting companies joining the LED army.
"Every day, many salesmen sell LED products to me. I don't know how to choose them." Many merchants have been very confused in the face of numerous LED brands.
At the same time, the reporter found in the Huaqiang North LED Trading Center that the LED store has expanded from the original sixth floor to the fifth floor. The total operating area of ​​the store has reached nearly 13,000 square meters, which can meet the needs of 420 LED manufacturers to open stores.
"Even in two or three years, LED lighting will still be seen by many people as an emerging industry to invest." A LED manufacturer official told reporters that the market's mentality towards the LED industry is relatively impetuous, not enough for LED When I understand it, I think that this is a project that can make money, and I have invested in building factories to seek a "dream".
Pick up application areas
Some operators said that there is not much technical threshold for traditional lighting transformation to do LED, but it requires a large capital investment in product research and development.
"The development of a LED product requires at least 400,000 and 500,000 kits, and the investment in LED light source factory is in the scale of 10 million." Lan Wenliang, head of Shenzhen Xianglong Photoelectricity, told reporters.
Although the LED industry in Shenzhen has initially covered a complete LED industry chain from chip manufacturing, module packaging and lamp assembly, it has produced many LED listed companies such as Ruifeng Optoelectronics, Wanrun Technology and Zhouming Technology. However, from the perspective of the proportion of enterprises, most of the LED SMEs in Shenzhen are concentrated in the lower application areas with lower investment thresholds. The phenomenon of low-level construction is very common, but the quantity is large but the level is not high.
After the transformation of traditional lighting enterprises into LEDs, the manufacturing is still based on manual equipment. The technology of molds, manufacturing processes and device testing has not yet been mastered, and the added value of products is low.
The core competitiveness of an enterprise is not reflected by the value of the product, but mainly reflected in the stability of the order. The company has stable customers and sales channels, and the production and investment amount is relatively large.
Based on engineering channels
Among the LED enterprise groups in Shenzhen, there are relatively few transitions directly from traditional lighting companies. Most of the companies have been doing LEDs since their inception, and there are not many traditional channel resources. It is necessary for enterprises to build themselves from scratch.
According to a survey conducted by reporters in major lighting stores in Shenzhen, most of the shops that operate lighting products have introduced LED products, reflecting that LED products have made good progress in channel laying.
However, a person in charge of the factory told reporters that in view of the current low level of LED circulation market, many LED companies have focused their efforts on engineering and commercial lighting, and relaxed the construction of channels.
He said that the current process of self-built channels for LED companies is relatively long and the costs are relatively high. The single-channel maintenance costs account for more than 5% of corporate profits. In addition, the integration with dealers has also caused many companies to struggle, forcing some companies to directly cooperate directly with large decorative engineering companies and large owners.
Lan Wenliang, the person in charge of Shenzhen Xianglong Optoelectronics, told reporters that their companies are still focusing on engineering in terms of channel construction, exploring new customer resources through customer relationship networks, and pulling orders with traditional marketing methods.
"Our customer base is mainly jewelry stores, because we have a large network in this field and have stable customer resources. In the development of new markets, we are currently focusing on the northern market and avoiding the fiercely competitive southern market. "Lan Wenliang said.

Coupletech Co., Ltd. is professional manufacturer of Polarization Optics: PBS, NPBS and all kinds of polarizer and waveplate. Our Polarizing Optic products consist of Beam-splitting cuble, Polarizing Beam Splitter Cubes ( PBS ), Non-Polarizing Beamsplitter Cube ( NPBS ), Low order waveplate, Zero order waveplate, Dual wavelength waveplate, achromatic waveplate, Rochon Polarizer, Wollaston Polarizer, Glan Thompson Polarizer, Glan Laser Polarizer, Glan Taylor Polarizer, depolarizer, Brewster window, quartz, Polarization Rotator, optical isolator, and so on. Besides, we also supply optical coating, e.g. AR coating, HR coating, coating and wide range coating.
Coupletech is a long-term partner you can count on, especially polarizing optic. We focus on high quality, quick response, improving Ceaselessly, customer satisfying.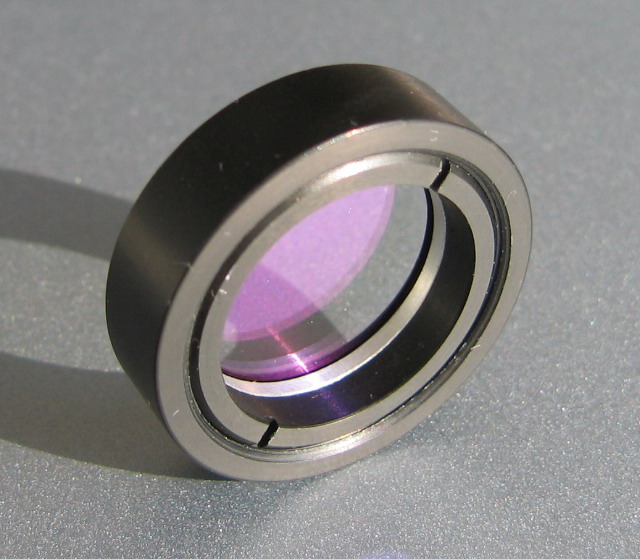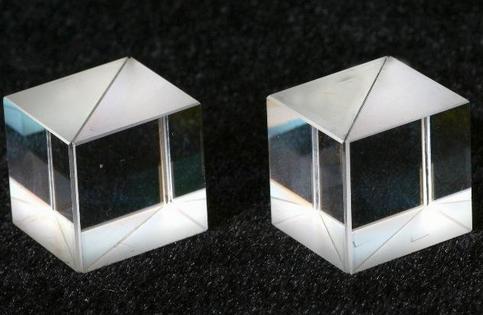 Polarizing Optic
Polarizing Optic,Polarization Rotator,Polarizing Filter,Circular Polarizer Filter
Coupletech Co., Ltd. , https://www.coupletech.com