Electronic enthusiasts news: This article mainly tells you that Sweden's Autoliv is developing an alcohol breathing sensor that can be built into the vehicle.
Sweden Autoliv (AUTOLIV) is an international multinational company established in Sweden. Founded in 1956, the company's main products are automotive electronic safety systems, seat belt systems and electronic control units, and automobile steering wheel systems. At present, Autoliv is the world's largest manufacturer of "car occupant protection systems". There are more than 80 production plants in 28 countries in the world, as well as 20 crash test centers recognized by the local government and 13 Global R & D center. There are currently more than 40,000 employees and annual sales of $ 6.2 billion. Its stocks are listed in the United States and Sweden at the same time, making it one of the Fortune 500 in the United States. There are Autoliv in Germany, Autoliv in France, Autoliv in the UK, Autoliv in Japan and Autoliv in China.
Recently, AUTOLIV announced that the company is developing an alcohol breathing sensor that can be built into the vehicle. When the driver gets on the vehicle, the sensor can automatically play a role.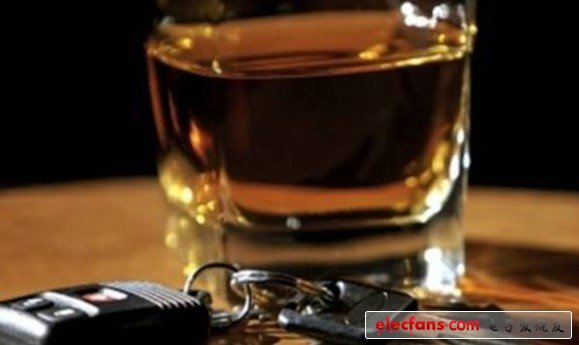 Jan Carlson, CEO of AUTOLIV, said the company is currently testing the sensor, which can replace breath alcohol detection. He pointed out that the sensor may be available in 5 years, and consumers will definitely be interested in this product. Because the data shows that 30% of car accident deaths are caused by drunk driving, everyone's attention to this product is self-evident.
It is reported that after occupying the market of passive safety system products (such as seat belts, airbags, etc.), Autoliv is currently turning its attention to the active safety system product market. Carlson said that Autoliv's current investment in active safety system products is much higher than passive safety system products.
The editor of the electronic enthusiast website said: The alcohol breathing sensor built in the vehicle being developed by Autoliv of Sweden is not a good news for people around the world. It is hoped that the company can produce more products that are helpful to automotive electronic safety systems.
Heat film on Agriculture applications including : greenhouse seedling breeding Heating film, agricultural vegetable greenhouses heating film,,Seedling Heat Mat,Flowerpot heat mat etc.The application of heating film in animal husbandry, such as: hatching fowl heating film,far infrared sterilization heating film,etc.we are a professional and leader Chinese exporter of heat film,Customization options (for example: SMT components, flex cable and connectors) can provide the perfect complete solution that can significantly reduce assembly time and increase productivity.Providing a variety of complex shapes design, and different power designs. Membrane in the same piece electrically heated heating circuit can be designed and holding circuit,we are looking forward to your cooperation.
Seedling Heat Mat
Seedling Heat Mat,Plant Starter Heat Mat,Plant Seed Heat Mat,Seed Heating Pad
ShenZhen XingHongChang Electric CO., LTD. , https://www.xhc-heater.com