The world's trusted modular embedded computing products and industry application platform provider - ADLINK released its latest PC/104 single-board computer CM1-86DX2, CM1-86DX2 uses DMP's Vortex86DX2 system single-chip solution to integrate high performance Central processor with graphics controller, audio controller and many other features. Despite its compact size, it provides all the standard peripheral connectivity interfaces required by embedded computers and fully supports the ISA bus, which significantly reduces power consumption and cost for embedded applications with high integration and low power consumption.
Reinforced wide temperature characteristics are preferred for critical applications such as transportation and automation
ADLINK's CM1-86DX2 is a rugged, wide-temperature single-board computer (Extreme Rugged) that takes advantage of the market-proven Rugged by Design concept to withstand vibrations up to 11.95 Grms and 40G shocks; It can operate in the extreme temperature range of -40 ° C to +85 ° C, and can adapt to harsh environments such as severe cold or heat. At the system management requirements level, CM1-86DX2 supports the functions of Smart Embedded Management Agent (SEMA), including watchdog timer, temperature monitoring and Fail-safe BIOS to further improve the system. Reliability of operation. Combining its ruggedness and wide temperature characteristics with an intelligent management platform, the CM1-86DX2 is an excellent choice for applications such as intelligent transportation, automated manufacturing and aerospace.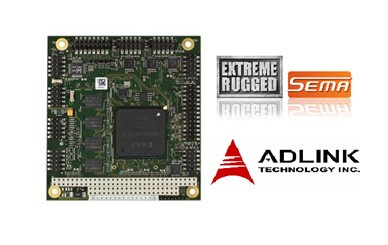 Small size, large application rich IO function to meet function expansion
The ADLINK single-board computer CM1-86DX2 is compact and 9.6 x 9cm in size, but has a rich I/O interface, including 2 Ethernet ports (1 GBit and 1 100MBit), 4 serial ports, 3 USB ports, 8 analog to digital inputs (A/D), 8 general purpose input and output (GPIO) and PS/2 ports for connecting the mouse and keyboard, and 1 SATA 1.5 for connecting a hard drive or optical drive Gb/s interface. Despite its small size, it can greatly satisfy the expansion of functionality.
For more ADLINK single board computers, please visit: http://
Smart solar outdoor light with both lighting and RGB colorful lighting, can be charged with USB and solar panel. Once it has sunlight, the solar panel can be automatically charged , the charging way is very environmentally friendly. We added a USB charging way so that it can be quickly charged via the USB cable in cloudy day or rainy day.
The outdoor light is solar-sensing, it will automatically turns off when in the bright enviroment, then begin to charge by solar. When the night comes, it will automatically turn on in the dark. Waterproof IP65 makes users no need to worry when using in the rainy day.
Equipped with a detachable plastic sticker, it can be used to decorate the lawn, garden, beach... After removing the plastic sticker, it can be placed on the table as an ambient light. They will be stars fall into your garden, twinkle in the dark and go off in the day. Automatic cycle colorful mode makes parties begin at anytime and anywhere.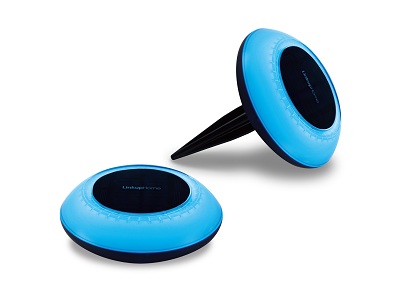 Our LED products can meet global quality standards and pass European testing by TUV Rheinland. Bulbs have certifications such as EMC, RED, LVD, ROHS, REACH, ERP and FCC.
With the exclusive designed 2.4G remote controller, get you off the switch and turn on / off the lights anywhere, one remote controller can set 4 groups, each group is recommended to match up 8pcs bulbs, one remote controller can max control 32 bulbs. This remote controller is suitable for all 2.4G versions of RGBW products under [linkuphome".
The remote control uses colorful touch buttons, the color touch buttons are comfortable and sensitive. The remote controller has the functions of grouping, lighting, brightness adjustment, color light automatic cycle mode, three cycle speeds can be choosed. The wireless control distance is around 20 meters. Low power consumption makes the remote controller only need 4pcs AA batteries, but can be used for two years.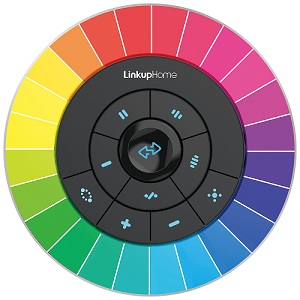 Description: RGB Outdoor Solar Lamp with 2.4G Control
Product Model No. C2
Product dimension: 155mm *165mm
Material: ABS+PC
Lamp Color: 8pcs RGB lamp beads+4pcs Warm White lamp beads
Lamp Current: 15-20mA
Power: 0.5W (15LM)
Battery Capacity: 1000mA (Li battery included)
Battery Voltage: 3.7V
Battery Duration: 9h(by USB charge for 1.5h) , 5h(by solar panel for whole sunny day)
Solar Panel: Monocrystalline silicon
Solar Panel Voltage: 6V
Solar Panel Output: 130mA
Waterproof Level: IP65
Control Qty: 1-32pcs
Packing: color box
Warranty: 1 Year
Charge Mode: Solar Panel and USB
Control Distance: 20m
Color box size: 22.2*20.6*5cm
G.W. of Unit: 0.55kg
N.W. of Unit: 0.34kg
Certification: CE(EMC,RED) ROHS,IP65,FCC

Description: 2.4GRF Wireless RGB Remote Controller
Product Model No.: R1
Product dimension: 105mm *33mm,
Product Net Weight: 150g
Material: ABS
Battery: 4*AA Battery (not included)
Working Voltage: 6V
Standby Power: 3 mW
Frequency Band: 2400-2483.5MHz/2.4GHz
Control Distance: 20m
Control bulb qty: 1-32 pcs
Packing: color box
Warranty: 1 Year
Color box size: 16.7*14.7*4.5cm
G.W. of Unit: 0.22kg
N.W. of Unit: 0.15kg

Outdoor Lamp With Remote Control
Outdoor Lamp With Remote Control,Remote Control Outdoor Lamp,Waterproof Outdoor Lamp,Remote Control Outdoor Colorful Lamp
Ningbo Homey Photoelectric Technology. Co., Ltd , https://www.linkuphome.com