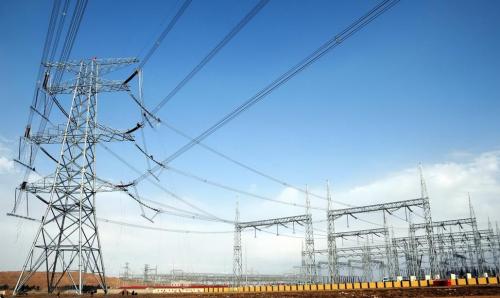 Recently, from the 2013 International Smart Grid Forum, it is reported that China has comprehensively mastered the manufacturing capabilities of UHV AC and DC transmission core technologies and complete sets of equipment. It has obtained a large power grid control and protection, smart grid, clean energy access to the power grid and other fields. To approve world-class innovation achievements, a systematic system of UHV and smart grid technology standards has been established and 19 international standards have been compiled. China's UHV transmission technology is at the leading level in the world and has complete independent intellectual property rights. International standard voltage will be promoted to the world.
As we all know, China's national conditions are that the distribution of energy resources and the demand for energy resources are backwards. The energy resources of our country are mainly distributed in the north and northwest, but the most electricity is in the southeast, which requires the localization of energy resources. Transformed into electricity, long-distance transmission, to optimize the configuration throughout the country. UHV power transmission has the advantages of long-distance, large-capacity, low-loss and high-efficiency, and builds a strong smart grid with UHV power grids as the backbone grid, which can promote large coal-fired power stations, large hydropower stations, large nuclear power stations, and large-scale renewable energy bases. Intensive development and utilization. At the same time, UHV power grids can improve the ability of the power grid to withstand sudden events and serious faults, further improve the reliability and stability of power system operation, and enable a strong grid construction foundation for a strong smart grid construction, so the development of UHV is needed.
Since 2009, China has proposed to construct a UHV power grid as the backbone grid, connect large energy bases and major load centers, and has built two world's highest voltage grade 1000 kV AC transmission lines and four 800 kV DC transmission lines. These backbone grids can convert energy in western China, especially solar energy and wind energy, into long-distance electricity for transportation to the eastern electricity load center. According to the operating conditions, they have survived thunderstorms, rain and snow, freezing, and lightning strikes for several years. The test of bad natural conditions and various modes of operation, safety, environmental, economic and other indicators have reached and exceeded the design standards and requirements. Looking to the future, China is developing 1,100 kV DC technology and equipment. This technology will achieve a greater transmission capacity of 13.75 million kilowatts; further economic transmission distances of up to 5,000 kilometers will be used to build cross-regional and multinational Inter-continental power transmission channels create conditions. Focusing on constructing the North China-East China-Central China UHV synchronous power grid, we will strive to build a "five vertical and five horizontal" UHV grid and 27 UHV DC projects by 2020, with 450 million kilowatts of large-scale electric power configuration capacity and 550 million yuan The need for kilowatts of clean energy to be sent out and consumed.
Today's world-class companies do the standard, only by perfecting the advanced technical standards as the guide, enterprise development can be invincible. UHV technology allows us to change from "followers" to "leaders" and improve the ability of the power grid to allocate energy in a wide range, so as to better protect the country's energy supply and energy security and meet the needs of rapid economic and social development.
SAMSUNG Controller Board Card, in stock.
Panasonic Sensor
Juki Sensor
Juki Laser Sensor
Juki Smt Sensor
Laser Sensor
Juki Cylinder
Juki Square Cylinder
Juki Air Cylinder
Cylinder Square
Square Cylinder
Fuji Cylinder
Fuji Sensor
Smt Cylinder
Air Cylinder
SAMSUNG PICK AND PLACE MACHINE SPARE PARTS J4901008A CD05-900004 CPU[INTEL CELERON733Mhz]
SAMSUNG PICK AND PLACE MACHINE SPARE PARTS J4901013A CD05-900007 CPU[PENTIUM IV 3.2C GHz(800MHz) 512 Cach
SAMSUNG PICK AND PLACE MACHINE SPARE PARTS J4901014A CD05-900008 CPU[INTEL CELERON 1.2GHz]
SAMSUNG PICK AND PLACE MACHINE SPARE PARTS J4901015A CD05-900009 CPU[PENTIUM IV 3.2E GHz(800MHz) 512 Cach
SAMSUNG PICK AND PLACE MACHINE SPARE PARTS J49011004A CD05-900010 CPU PENTIUM(D)-945
SAMSUNG PICK AND PLACE MACHINE SPARE PARTS J49011005A CD05-900040 RAM DDR2-512
SAMSUNG PICK AND PLACE MACHINE SPARE PARTS J49011006A
Controller Driver Boards Card,Samsung Controller Board Card,Samsung Control Pcb Board,Samsung Controller Driver Boards
Shenzhen Srisung Technology Co.,Limited , https://www.sr-smt.com