In more than three hours, 72-year-old has a question and answer; Xinhua News Agency has published an exclusive interview with more than 6,700 characters. The amount of information interviewed is very large, and the opinions are sharp, and many of them are insightful.
In Ren Zhengfei's view, the reason for Huawei's success is the "three-character classics":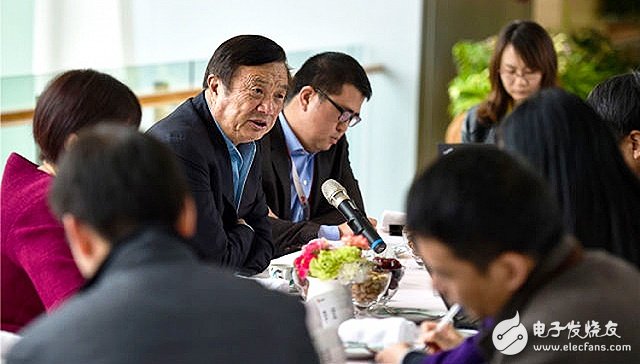 Image source: Visual China
"Idiot" - 28 years insisted on only one thing, that is, the "city wall" charge in the field of information and communication. When dozens of people attacked this way, 170,000 people still charge like this.
"Stupid" - others speculate on stocks, Huawei is unmoved, insists on not listing, because after the listing, shareholders can see that they can make quick money, it will force the company to develop horizontally, Huawei can not hold "Shangganling", attack "No man's land." At Huawei, the most important thing is not money, but ideal.
"憨"——Huawei spent 28 years studying and managing with Western companies. He spent hundreds of millions of dollars each year to ask the IBM consultant team to help manage the company. This made Huawei's production process scientific and normal.
"Wars of Huawei" "Will the next fall be Huawei?" "...... Ren Zhengfei's sense of urgency is well known, but now he is optimistic that even if there is a "black swan", it is also flying in Huawei's coffee cup, Huawei has brought together the world's major technology trends.
What made Ren Zhengfei change?
Looking forward to the future of China's innovation, Ren Zhengfei believes that there is a promising future, but there are several problems to be overcome:
First, the virtual economy does not accept the "ground gas." The virtual economy is a tool, the tool is Shantou, Shantou must plant corn, and corn is a physical enterprise. The bubble economy is a destruction for China, and we must do practical research.
Second, the lack of strategic tolerance. The biggest problem in the high-tech field is to sink in the heart. It is impossible to make a big industry without innovation based on theoretical basis. "The bench has to be ten years cold," and the theoretically based bench may have to sit longer.
Third, intellectual property protection is not enough. In the past two or three decades, there have been many large companies in the world. There is not much in China because of insufficient intellectual property protection. In the future, more big industries will emerge, which requires our intellectual property protection to keep up.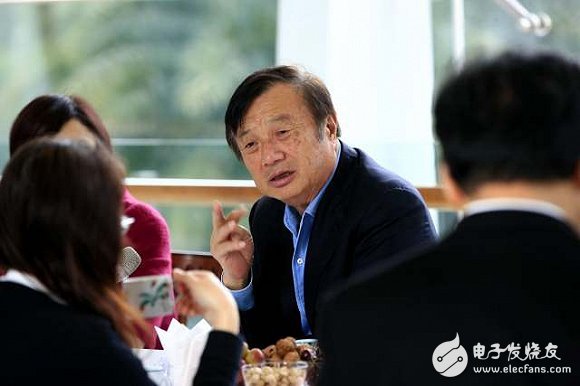 On March 5, 2016, Huawei founder Ren Zhengfei accepted an interview with Xinhua News Agency at the headquarters.
For the "pain point" of high housing prices, Ren Zhengfei is outspoken: this is the era of vitality distribution, and high housing prices will eventually destroy the city's competitiveness.
Ren Zhengfei and Huawei are legends in the history of contemporary business.
In 1987, Ren Zhengfei, who was 43 years old, and 5 companions raised 21,000 yuan to establish Huawei. They used two multimeters and an oscilloscope to start a business in a "bad shed" in Shenzhen.
Twenty-eight years later, Huawei has grown from a small and unknown workshop to a global leader in communications: revenue of 395 billion yuan in 2015 and net profit of 36.9 billion yuan, all of which are more than 30%. As a leading figure in Huawei, Ren Zhengfei has become a world-renowned entrepreneur from a middle-aged entrepreneur, and has deeply influenced many people...
What kind of entrepreneurship and innovation has Huawei gone through? What is the success password? How did Ren Zhengfei, who "does only do one thing in 28 years," do "one thing"? What kind of mental journey? In his view, how should the current Shenzhen and even China drive innovation? Which dams does the government need to build?
With a series of questions, Xinhua News Agency recently walked into the Huawei headquarters in Putian, Longgang, Shenzhen, and met with Ren Zhengfei for more than three hours of interviews...
Successful password: "Persist in doing only one thing"
Reporter: At the moment the global economy is sluggish, Huawei is headwinding. What are the genes and secrets of Huawei's success?
Ren Zhengfei: First, Huawei's development has benefited from the changes in the national political environment and Shenzhen's economic environment. Without reform and opening up, there will be no development. Shenzhen Document No. 18 of 1987 clarified the property rights of private enterprises. Without this file, we will not create Huawei. Later, when Huawei developed to a certain scale, we felt that the tax burden was too heavy. Many colleagues said that they had divided the money. At this time, Shenzhen issued "22 articles", proposing that the investment should not be taxed first, and then taxation after the proceeds, for several years. At this time we are scaled up.
Second, Huawei has been steadfast for 28 years and only rushed to the "city wall" of the communications field. After we grow up, we insist on doing only one thing and making it bigger in one aspect. When Huawei had only a few dozen people, it attacked a "wall wall". Several hundred people and tens of thousands of people attacked this "wall wall". Now more than 100,000 people are still facing this "wall wall". . Intensive artillery, saturated attack. Each year, more than 100 billion yuan of "ammunition" bombards this "city wall", research and development nearly 60 billion yuan, market services 50 billion to 60 billion yuan, and ultimately we lead the world in big data transmission. After leading the world, we advocate the establishment of a world order and establish an open and win-win structure, which is conducive to building an information society together with thousands of companies around the world.
4G commercial heat-promoting small cells, Huawei made small cells into a big business (April 25, 2016). Photo: Xinhua News Agency reporter Liu Shiping
Third, Huawei is determined to continue to change and fully study the management of Western companies. We spent 28 years studying in the West. We haven't got through the whole process yet. Although we have better management than other companies, we have 20,000 more managers and more flowers every year than international companies like Ericsson. $4 billion in administrative fees. So we are constantly optimizing our organization and processes to improve internal efficiency.
Reporter: Huawei spends hundreds of millions of dollars each year to ask the IBM consultant team to help manage the company. Why spend such a big price to improve management?
Ren Zhengfei: Do you know? After retiring, Toyota's directors worked in our company for 10 years with a senior team. The German engineering research team has been in our company for more than ten years before we made our production process scientific and normal. From the production of tens of thousands of dollars of products, to the current production of tens of billions of dollars and hundreds of billions of dollars, Huawei is getting better and better. We spend hundreds of millions of dollars a year on consultant fees.
When we go out of the country and go to the world, we will not know anything. We don't know what it means to deliver. We invite engineering consultants from all over the world to help us. The first step is to study hard and make the company gradually move toward management standardization. Now that we are moving forward, we want to do it a little easier and better.
Reporter: Does Huawei have any weaknesses?
Ren Zhengfei: Yes. Huawei should be quick three years ago. why? Because everyone has money, I am afraid of suffering. We can't send people overseas. Everyone wants to buy a house in Beijing, accompany a child, and want to stay in a good place. We will ponder: Why not improve the treatment of people in frontline operations? We have determined that the standards of African "generals" are different from those of Shanghai and Beijing. Young people in Africa soon became "generals." If you are doing in Africa, you will be able to take the money of the "general" by going to the standard of the "general" of Africa. Now our African employees simply don't want to come back.
Reporter: What kind of future can innovation lead Huawei?
Ren Zhengfei: For example, 4K HDTV, now Beijing and Shenzhen can't do it, but the Sichuan province uses even 4K HDTV in the remote rural areas, which is what we cooperate with Sichuan Telecom. 4K TV will support the bandwidth and information pipeline. The mobile phone is also 2K soon, and it will also support the information pipeline. Such a large pipeline must be someone to do! 4K is not here yet, VR (Virtual Reality) is coming, and it can interact, and the traffic will be much larger than 4K. This is a social development trend that cannot be stopped, and it is also a huge strategic opportunity. Hong Kong and Macao will also be realized soon. The practice in Sichuan proves that ordinary rural areas can also enjoy high bandwidth.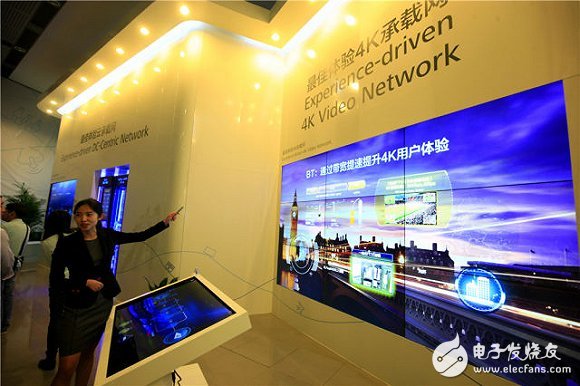 Enhance the 4K user experience with broadband speed (April 25, 2016). Photo: Xinhua News Agency reporter Liu Shiping

The Fiber Optic Connectors pre-assemble most of parts together to save labor cost when customers make cable assembly , we use good ceramic ferrules from CCTC who is the biggest supplier in the world , PBT with glass material for SC series connector body and PEI material for LC connector body .All material of fiber optic connector is fire resistant .
We always provide excellent LC and SC connectors with concentricity under 1um for Singlemode connectors and under 4um for multimode connectors.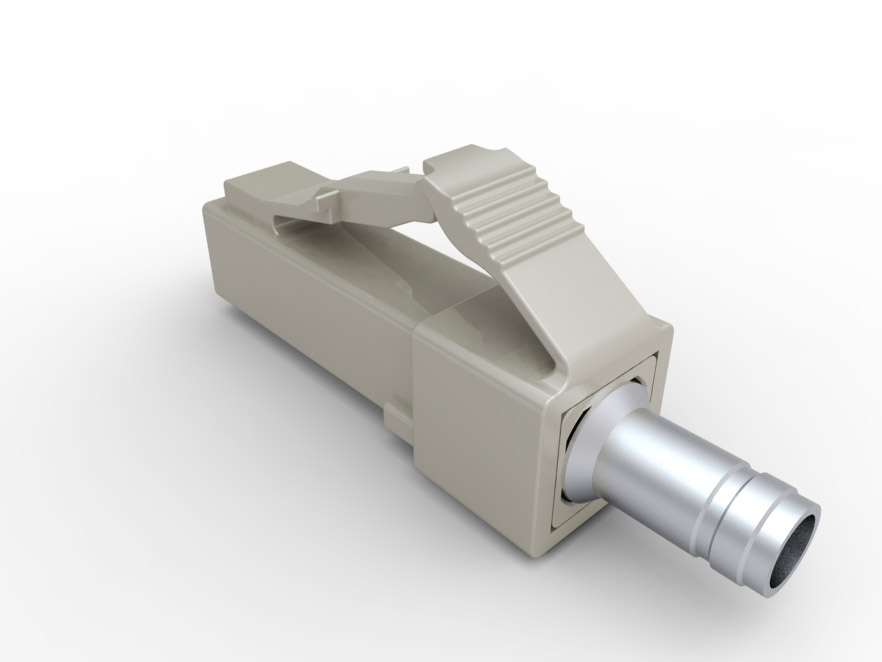 Fiber Optic Connectors
Fiber Optic Connectors,Fiber Connectors,Fiber Cable Connectors,Fiber Optic Cable Connectors
Shenzhen Adela Technology Co., Ltd. , https://www.adelafiber.com