For the first time today, Facebook officially introduced FBLearner Flow, a machine learning software that manages machine learning models for employees across the company. In other words, this is an artificial intelligence that can make artificial intelligence by yourself. You can understand it as the legendary artificial intelligence parent.
It's similar to other cloud-based machine learning services, such as Microsoft's Azure machine learning or Airbnb's open source Airflow, but FBLearner Flow is optimized for Facebook's own business, filled with algorithms developed by Facebook engineers. Everyone else in the company can use the platform for their own models.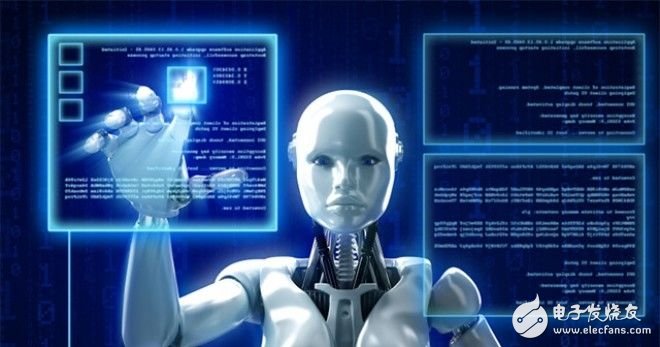 Image source: webcorenigeria
"More than 25% of the company's people are using it, and the usage scenarios are beyond our expectations." Hussein Mehanna, director of the Facebook Core Machine Learning Group, told Venture Beat in an interview.
Facebook can not only publish academic papers on FBLearner Flow, but also open source it. Facebook engineers have discussed such technologies with people from other companies, including companies like Linkedin, Twitter and Uber. Mehanna said that they are very interested.
Of course, I am interested in open source - this system has been verified by large companies like Facebook, and this! Do not! flower! money! This is different from the data science collaboration tools from Domino Data Lab and Yat.
Facebook often opens up some technologies, which is also in line with the company's own needs, so it is not surprising if FBLearner Flow is completely open source in the future. The question is whether Facebook is willing to invest in engineering resources to disconnect the technology from its patent system. Having said that, it wouldn't be surprising if Facebook didn't want to open source and put FBLearner Flow at the bottom of the box. Thanks to this technology, employees have become more efficient. This will be a competitive advantage. People can see past experiments and results in the new system, and even combine two different machine learning pipelines to design something more complicated. In addition, the graphical interface allows non-engineers to use the new platform, so Mehanna says that up to 25% of the people are using it.
Regardless of whether it will be open source in the future, at least, we have obtained some technical details of FBLearner Flow today. Let's take a look at Facebook blogger Jeffrey Dunn's blog post, detailing where FBLearner Flow is as a Facebook AI mater. Jefferey Dunn earned a master's degree from Carnegie Mellon University and joined Facebook in 2011 to participate in web search in image search.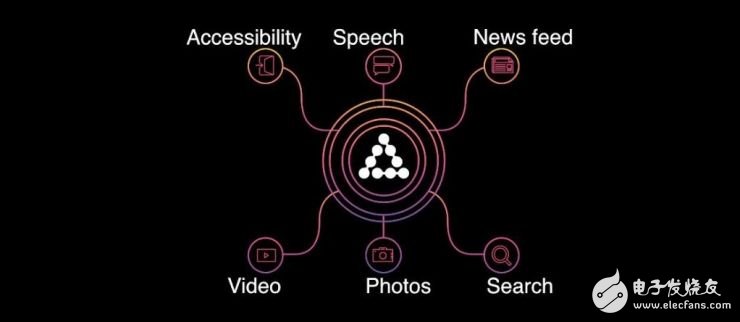 Image source: Facebook Code
Today, many of Facebook's experiences and interactions are based on AI. When you log in to Facebook, we use machine learning to give you a unique, personalized experience. The Machine Learning (ML) model implements a personalized news feed, filters out content that may offend people, highlights popular hot topics, and ranks search results. There are many other experiences that can benefit from machine learning. But before, engineers had to have a strong machine learning background, otherwise they couldn't take advantage of the company's machine learning infrastructure. At the end of 2014, we redefine Facebook's machine learning platform from scratch, sending the most advanced AI and ML algorithms to every Facebook engineer.
We hope to have such a platform:
1. Each machine learning algorithm should be set up at one time and can be reused;
2. Engineers can write a training line that runs in parallel on many machines and can be used by many engineers.
3. Regardless of the background of the machine in the field of machine learning, the model can be easily trained, and almost all of the steps can be fully automated.
4. Everyone can easily search for past experiments, view results, share with others, and open new variables in a single experiment.
We decided to build a new platform: FBLearner Flow, which makes it easy to reuse algorithms across different products, scales up to thousands of custom tests at the same time, and manages tests easily. This platform provides innovative features such as automatic generation of UI experiences from pipeline definitions and automatic parallel Python code. The platform has trained more than one million models since its inception, and our forecasting services have evolved to more than 6 million predictions per second.
Engineers who have reduced manual work can spend more time doing feature engineering, which in turn can further improve accuracy. Engineers can make an impact at a greater platform level. FBLearner Flow provides a platform and tools that allow engineers to perform thousands of tests per day.

This kind is Bagged Vacuum Cleaner. It is a Vacuum Cleaner with high suction. It has accessory storage on the unit. It also has safety valve to protect motor. It's a vacuum cleaner with top quality with gorgeous looking. Its airflow control is on handle and speed control is on unit. It also has automatic cord rewinder,then you will use very easily.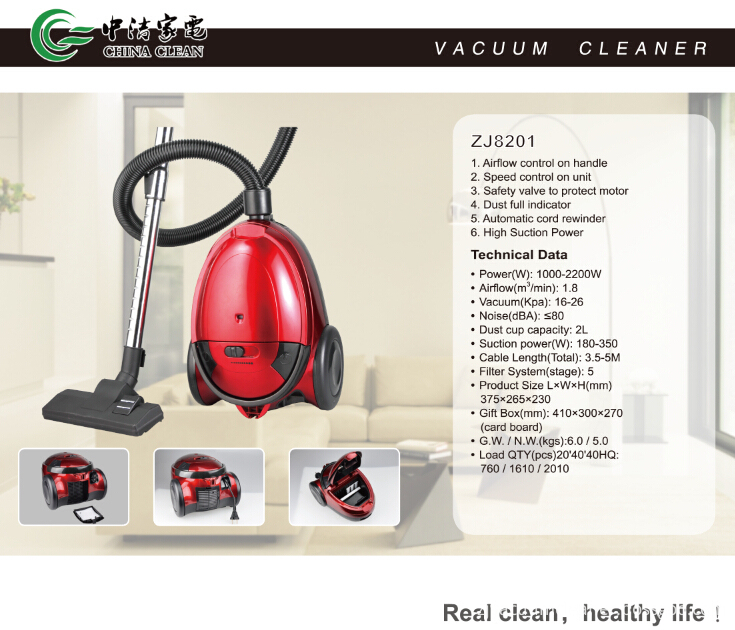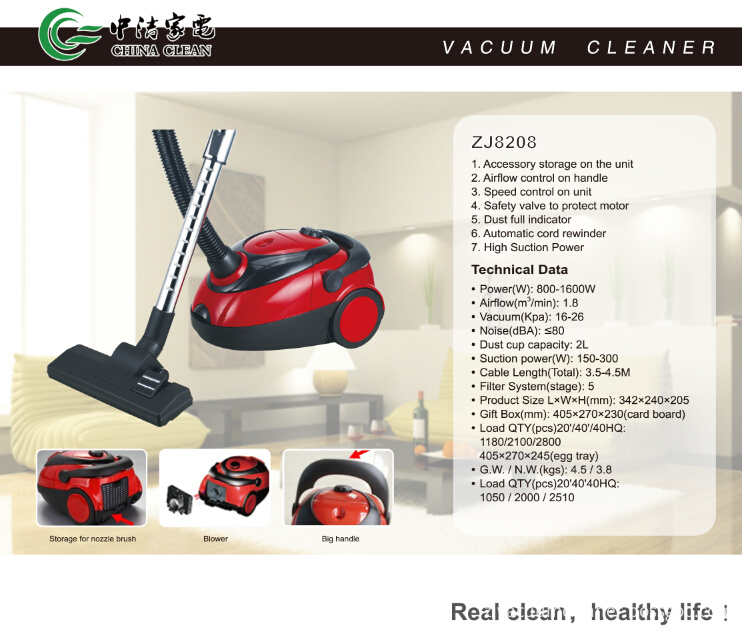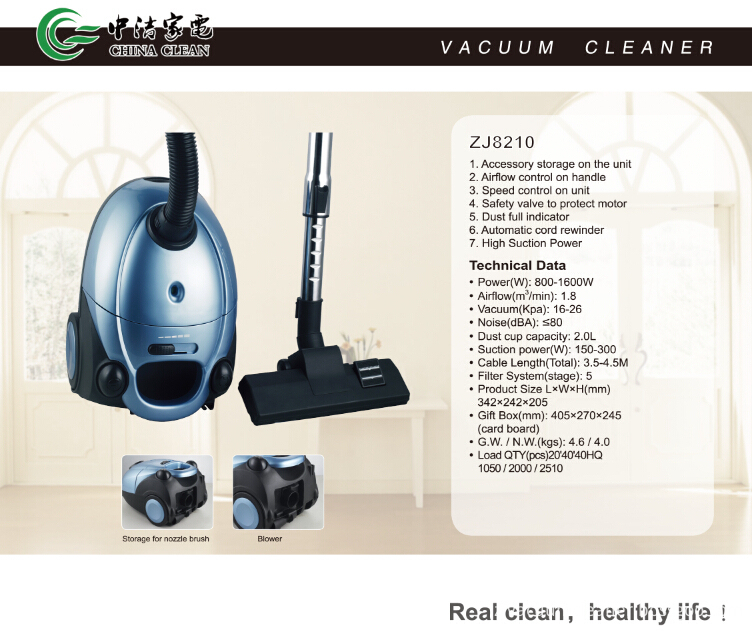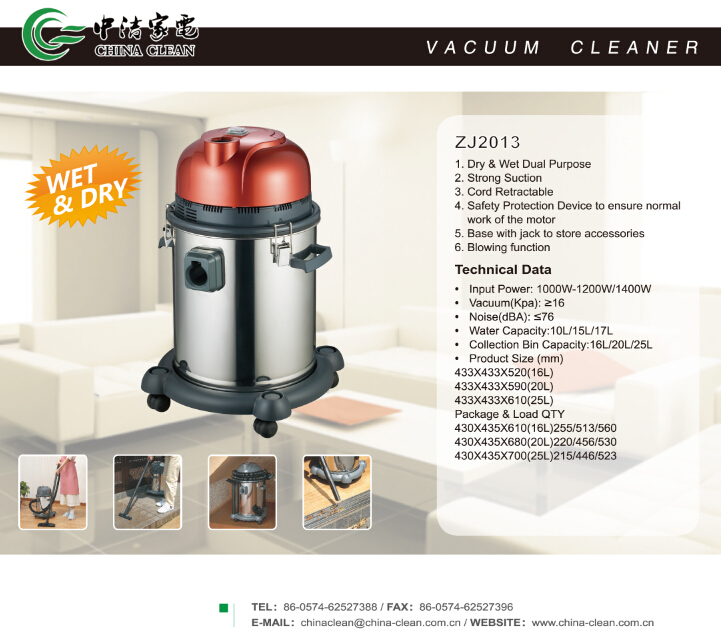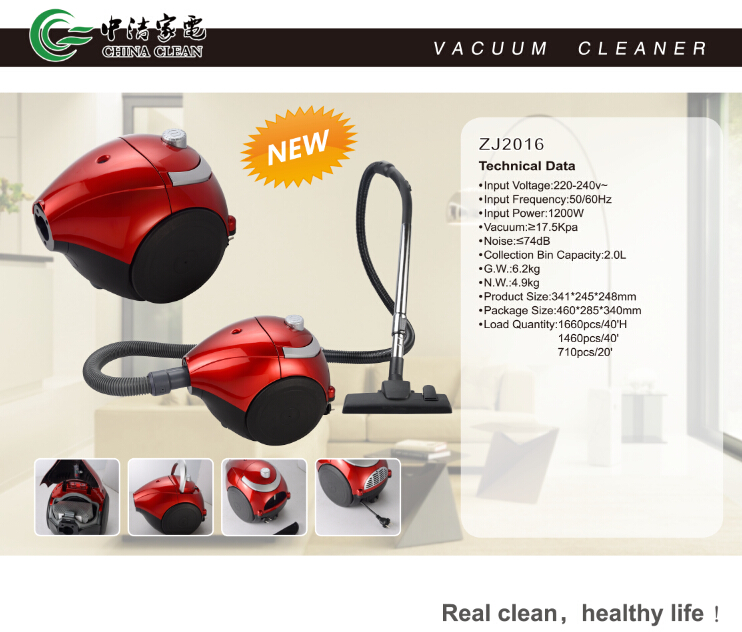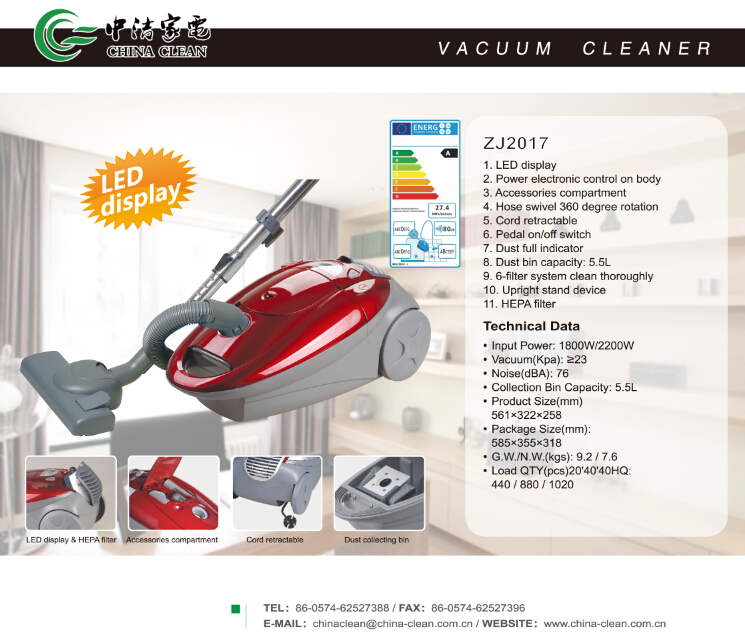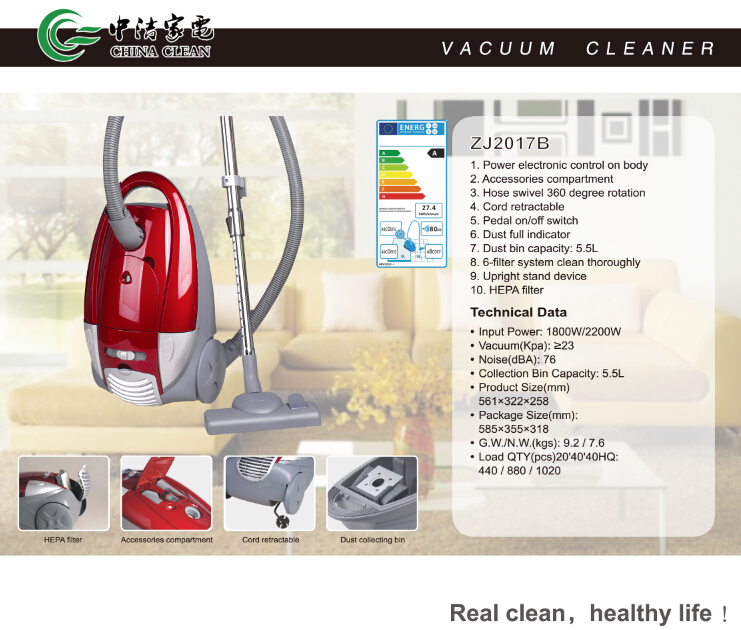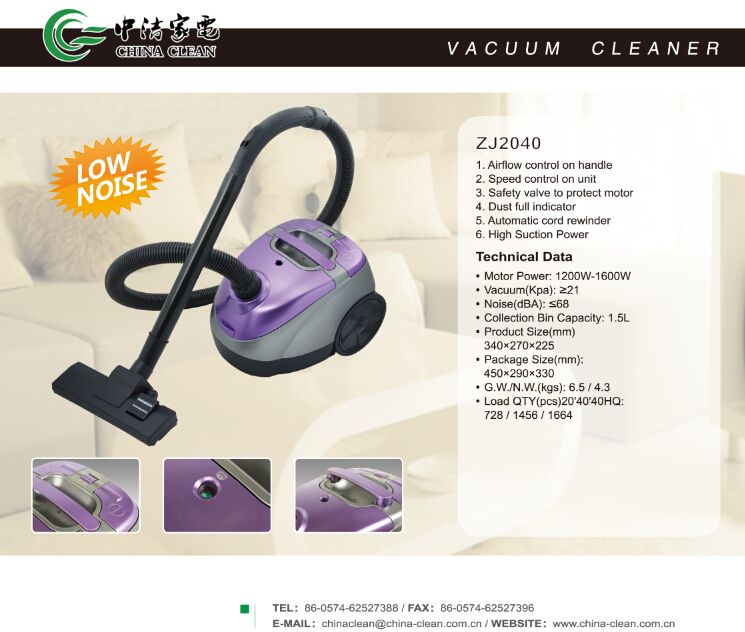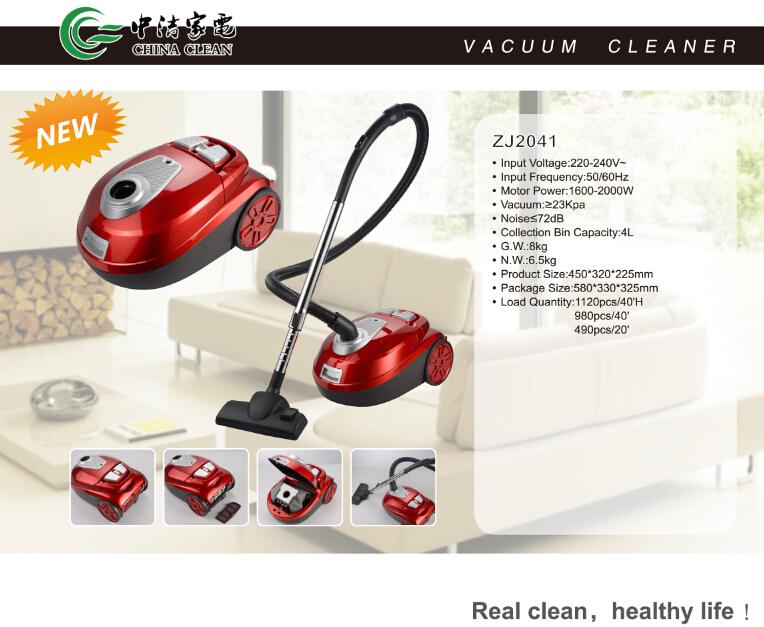 Bagged Vacuum Cleaner
Dust Bag Vacuum Cleaner, Vacuum Cleaner With Bag, Bagged Vacuum Cleaner, Bagged Upright Vacuum Cleaner
Ningbo ChinaClean Household Appliances Manufacture Co., Ltd. , https://www.chinaclean-elec.com