ASUS Chairman Shi Chongxi (see photo) unveiled ASUS's first family robot Zenbo and a series of third-generation mobile products at the Computex 2016 pre-conference press conference, including the new ZenFone 3 series smartphones and ZenBook 3, Transformer 3 series pens. Electricity.

In his publication of Zenbo, Shi Chongxi said that for decades, human dreams have such a smart, considerate and always-to-be-behaved partner, and hope that such robots can be integrated into each family to bring a more convenient and intelligent life experience.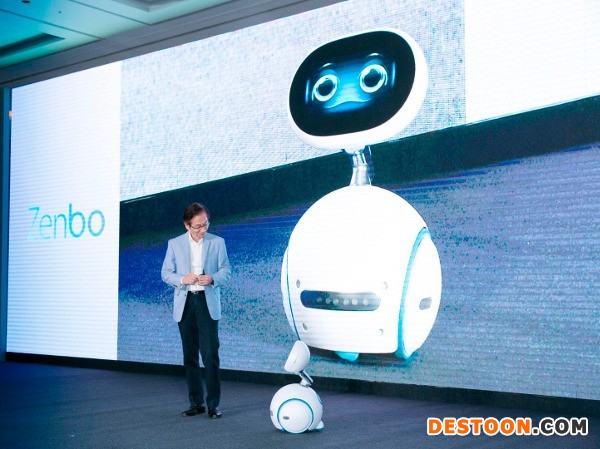 Asustek said that the family robot Zenbo can provide assistance, entertainment and companionship for the whole family, including the ability to move independently, listen to voice commands, and view the family status remotely through its built-in camera. Zenbo is also fun for kids. The entertaining playmate not only plays his favorite songs, but also tells stories and children. Zenbo is priced at $599.

ASUS also launched the ZenFone 3 series of smart phones, including the flagship ZenFone 3 Deluxe (priced from $499), with a full-body design of the hidden antenna, featuring the industry's highest-end Qualcomm S820 series processor, 6GB RAM and 23 million franchise The camera; ZenFone3 (priced from $ 249) is a smart machine with both beauty and performance, the front and back body are covered in 2.5D Corning Gorilla Glass scratch-resistant glass; ZenFone 3 Ultra (price Starting at $479, it is a built-in independent 4K TV-grade image chip, 4600maAh high-capacity and smart machine with 6.8-inch FullHD screen, providing the best multimedia entertainment experience.

At the same time, the press conference also released a series of notebook computers, including the ultra-thin, Zenie3 with Corei7 performance, designed with aerospace grade aluminum alloy, weighing only 910 grams, as thin as 11.9mm; and Transformer 3 and Transformer 3 Pro It is the most versatile personal computer with a detachable keyboard for optimal mobility, convenience and expansion.

The attention of the domestic and foreign media at the press conference was on Zenbo, the first robot product launched by Asus.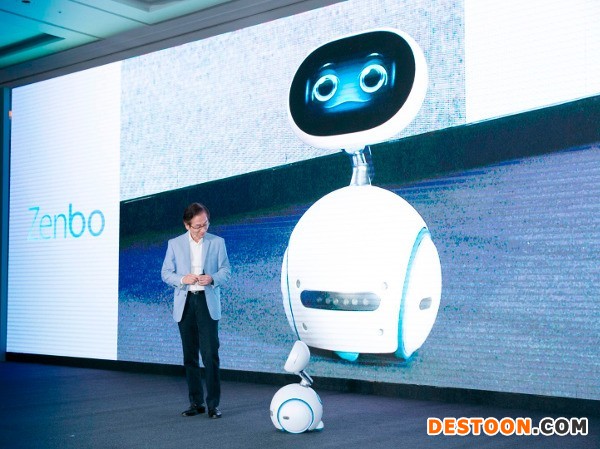 Asus said that Zenbo, as a good helper for home care, will take the initiative to voice important information, such as outpatient appointments, medication and exercise time, and other things that need to be set up; Zenbo can also monitor the emergency situation at home, especially in the current year. When the elder family falls, the warning notice can be immediately transmitted to the preset family member smart machine, and when an emergency notice is received, the Zenbo mobile can be remotely controlled, and the built-in camera can be used to check the family status and provide assistance. At the same time, through voice commands and supplementary instructions, seniors can easily perform digital networking tasks including making video calls, using social media, shopping, streaming movies and TV shows.

In addition, Asustek said that Zenbo can play children's favorite songs through high-quality built-in stereo speakers, even dancing with music, and Zenbo is also a storyteller with a variety of sounds, with screens to display related pictures and lighting controls. Let the story become more lively and interesting.

In addition to accompanying older family members and children, Zenbo is also a good helper. Asustek said Zenbo can connect and control a variety of smart and traditional home appliances and sensing devices, including lighting, television, air conditioning, etc. Homeowners can also take advantage of Zenbo's The screen view visitors at the door, voice-activated to open the door lock; in addition, Zenbo can also play in the kitchen, can query and read the recipe steps, can also be used as a voice-activated timer, let the chef at home concentrate on cooking, no longer rushed; Zenbo The built-in camera and high mobility make it an ideal home photographer to capture the moments of everyday life. When you are away from home, Zenbo is turned into a home security guard. The homeowner can use the easy-to-operate mobile device app to remotely control. Zenbo moves to see what's going on at home.

Asustek also launched the Zenbo Developer Program, which will provide the relevant information such as the Zenbo SDK in the future, allowing developers to customize the application, assisting in the realization of developer's creativity and digital life, and bringing new uses to users.

LED Business Network led to focus on e-commerce platform to promote led enterprises + Internet, the official website http://
Photovoltaic Solar Power System
Photovoltaic Solar Power System,Power Battery,Communication Battery,Micro Inverter
Fuzhou Mei Li Cheng Imp&Exp Co., Ltd , https://www.mlc-solar.com