According to sources from Taiwan's supply chain, TPK Holdings has provided Apple with two years of G/G (two-piece glass) touch panels for Apple Watch, but since Apple adopted TOL for Apple Watch 2 series in 2016 After the Touch of Lens technology, TPK has been unable to increase the yield of TOL panels to an ideal level, so the company is planning to stop producing touch accessories for Apple's wearable devices.
The reason why the yield of TOL panels is difficult to increase is mainly due to the curved surface of the Apple Watch screen, which makes the production of touch sensors more complicated. The low yield rate also caused TPK to lose a lot in 2016.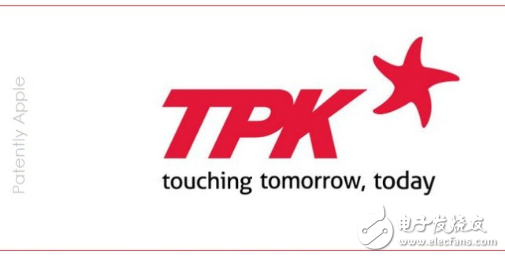 In order to increase profits, TPK will focus on the 3D sensor-based touch panel of the 2017 OLED smartphone screen (which should be Apple's iPhone 8), so decided to give up the production of touch panels for Apple Watch.
Taking into account the yield and cost issues, Apple will replace the TOL technology with the G/F (glass/film) touch solution for the new Apple Watch, and will commission Taiwan's Yee Shing Group or Hong Kong's Bourne Optics Co., Ltd. Production of G/F touch panels, and delivery date will start in the second half of 2017.
TPK's Apple business includes pressure touch technology for iPhone, iPad and Apple Watch and Touch Bar touch bar for MacBook Pro. Now, due to the yield problem, the Apple Watch business is likely to be related to the iPhone 8. This site reports that the cost of the 3D Touch module provided by TPK for the new iPhone OLED touch screen will double this year, and it may increase the new touch. Control technology related functions. In order to ensure the timely delivery of the first customer (Apple)'s fist products, TPK must go all out and cannot allow half-disparity pools. After all, Apple's business accounts for half of its entire business.
TPK general manager Zhong Yihua pointed out that in 2016, the wearable device business is facing no small challenge. In 2017, TPK hopes that each product line can achieve profitability. The industry has reported that TPK will give up the exclusive supply of 2 years of Apple Watch touch orders, and strive to introduce 3D sensing touch products imported into OLED new mobile phones in the second half of 2017 to improve operational profitability.
In the industry, Apple's new Apple Watch will adopt a single-layer GF touch solution under the consideration of cost and yield, and it will be shipped by the industry or mainland industry owner Bourne, who is good at film touch solutions. For Yecheng, this is expected to be the first time to enter the Apple Watch supply chain. It is expected to be fully shipped in the second half of 2017, with an annual shipment of approximately 10 million units.
With the improvement of the thin film touch technology, the GF solution is applied to the small-size screen of the watch, and there is no significant difference in the optical and touch effects, but the Apple Watch selects a more cost-competitive touch solution, and the price of the new product may be more approachable. Will help meet competitors such as Fitbit and Google.
For Oil Immersed Power Transformer, we can produce voltage from 35kV to 500kV, capacity upto 460MVA. We use the best quality of raw material and advance design software to provide low noise, low losses, low partial discharge and high short-circuit impedance for power transformer.
Our power transformer are widely used in national grid, city grid, rural grid, power plant, industrial and mining enterprise, and petrochemical industry.
Cast Resin Transformer,Power Transformer,Renewable Transformer,Power Transformer With Oltc
Hangzhou Qiantang River Electric Group Co., Ltd.(QRE) , https://www.qretransformer.com